4 Pics 1 Word Answers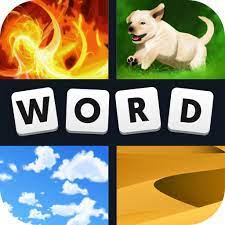 If you're a fan of puzzle games, then you might have heard of the popular mobile game called "4 Pics 1 Word". Developed by LOTUM GmbH, the game has become a massive hit since its release in 2013. It's a simple yet addictive game that requires players to guess the word that links four pictures together. In this article, we'll take a closer look at the game and what makes it so enjoyable.
The gameplay of 4 Pics 1 Word is straightforward. When you open the game, you'll see four pictures on the screen, and below them, there are a set of letters that you can use to form the word that the pictures represent. The catch is that the letters are scrambled, so you have to use your wits to figure out the word. For each level, you get a certain number of letters that you can use, and as you progress through the game, the levels get harder and harder.
One of the things that make 4 Pics 1 Word so enjoyable is that it's not just a game of guessing. There's some strategy involved, as well. You have to carefully look at the pictures and think about what they have in common. Sometimes the word that links them together is not immediately apparent, and you have to think outside the box to figure it out.
On our website, you can find a section dedicated to 4 Pics 1 Word daily solutions. We update this section every day with new solutions for the latest levels, so you'll never be stuck on a puzzle for long.
4 Pics 1 Word is available for download on both the App Store for iOS devices and the Google Play Store for Android devices. The game is free to download and play, although there are in-app purchases available if you want to remove ads or purchase coins to help you solve puzzles.
You can simply go to the App Store or Google Play Store on your device, search for "4 Pics 1 Word", and download it from there. The game has been downloaded millions of times, and it's consistently ranked among the top puzzle games in both app stores. So, if you're looking for a fun and challenging puzzle game to play, 4 Pics 1 Word is definitely worth downloading.