Daily Themed Crossword Mini Answers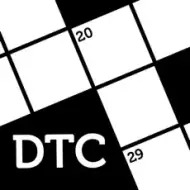 Here you will be able to find Daily Themed Crossword Mini Answers and Solutions. The Daily Themed Mini Crossword offers a delightful twist on the classic crossword puzzle format. Designed to be completed in a matter of minutes, these bite-sized puzzles are perfect for those on the go or those who prefer a shorter but equally challenging experience. 
With the Daily Themed Mini Crossword, you can exercise your mind and boost your vocabulary without committing to an extensive puzzle-solving session. 
 Below you can find a large list of older Daily Themed Crossword Mini answers.
Clues Starting With