Daily Themed Crossword May 27 2023 Answers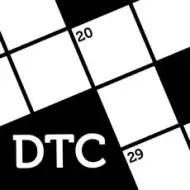 Please find below all the Daily Themed Crossword May 27 2023 Answers. Our website is dedicated to providing accurate and comprehensive answers to every Daily Themed Crossword puzzle. Simply visit our platform, navigate to the corresponding date, and access the solutions you seek. With our assistance, you can overcome any perplexing clue and complete each Daily Themed Crossword puzzle with confidence and satisfaction. 
 Today's puzzle (May 27 2023) has a total of 67 crossword clues. If you are stuck and are looking for help then you have come to the right place.
If you are done with the May 27 2023 Daily Themed Crossword Puzzle and are looking for older puzzles then we recommend you to visit the archive page.
Facts and Figures