Newsday Crossword August 17 2023 Answers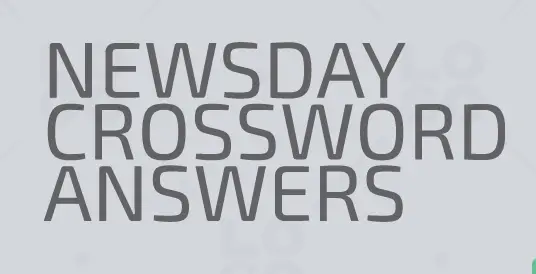 Please find here today's Newsday Crossword August 17 2023 Answers. While solving a crossword puzzle can be immensely satisfying, there are moments when even the most dedicated solvers encounter roadblocks. That's where DailyAnswers.net comes in, serving as a valuable companion for puzzle enthusiasts. DailyAnswers.net is a website dedicated to providing solutions to various crossword puzzles, including the Newsday Crossword.
 Today's puzzle (August 17 2023) has a total of 74 crossword clues. If you are stuck and are looking for help then you have come to the right place.
PLEASE NOTE: The following answers belong to the Newsday Crossword August 17 2023.
If you are done with the August 17 2023 Newsday Crossword Puzzle and are looking for older puzzles then we recommend you to visit the archive page.
Facts and Figures
There are a total of 74 clues in the August 17 2023 Newsday Crossword puzzle.
The shortest answer is DUE which contains 3 Characters.
Proper is the crossword clue of the shortest answer.
The longest answer is YOUMUSTBEJOKING which contains 15 Characters.
'No way!' is the crossword clue of the longest answer.
The unused letters in the August 17 2023 Newsday Crossword puzzle are Q,Z