Puzzle Page Crossword May 26 2023 Answers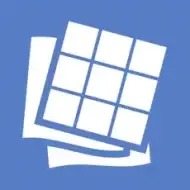 Please find here today's Puzzle Page Crossword May 26 2023 Answers. To aid crossword enthusiasts in their quest to conquer Puzzle Page Crossword, our website offers a valuable resource – daily answers to all the puzzles. We understand that sometimes you may find yourself stuck on a particular clue or struggling to complete the crossword. That's where our website comes to the rescue! The game is available to download for both Android and iOS devices.
 Today's crossword puzzle (May 26 2023) has a total of 17 crossword clues. If you are stuck and are looking for help then you have come to the right place.
PLEASE NOTE: The following answers below belong to the Puzzle Page Crossword May 26 2023.
If you are done with the May 26 2023 Puzzle Page Crossword Puzzle and are looking for older puzzles then we recommend you to visit the archive page.
Facts and Figures
There are a total of 17 clues in the May 26 2023 Puzzle Page Crossword puzzle.
The shortest answer is EASE which contains 4 Characters.
Assuage lighten is the crossword clue of the shortest answer.
The longest answer is SIMPSONS which contains 8 Characters.
Modern cartoon family is the crossword clue of the longest answer.
The unused letters in the May 26 2023 Puzzle Page Crossword puzzle are F,J,Q,V,X,Y,Z