USA Today Crossword May 26 2023 Answers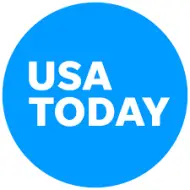 Please find here today's USA Today Crossword May 26 2023 Answers. While the satisfaction of completing a crossword puzzle unaided is unparalleled, there are instances when a little assistance can enhance the experience. This is where dailyanswers.net becomes an invaluable ally. Dailyanswers.net offers a comprehensive collection of daily answers for the USA Today Crossword Puzzle, ensuring that solvers never miss a beat. 
Today's puzzle (May 26 2023) has a total of 70 crossword clues. If you are stuck and are looking for help then you have come to the right place.
PLEASE NOTE: The following clues belong to the USA Today Crossword May 26 2023.
If you are done with the May 26 2023 USA Today Crossword Puzzle and are looking for older puzzles then we recommend you to visit the archive page.
Facts and Figures
There are a total of 70 clues in the May 26 2023 USA Today Crossword puzzle.
The shortest answer is GET which contains 3 Characters.
Yeah I ___ that a lot is the crossword clue of the shortest answer.
The longest answer is BEIRUTLEBANON which contains 13 Characters.
Capital city on the Mediterranean is the crossword clue of the longest answer.
The unused letters in the May 26 2023 USA Today Crossword puzzle are J,Q,X