WordBrain Puzzle of The Day November 15 2023 Answers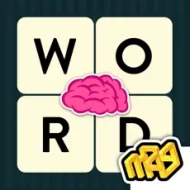 Please find here all the answers for WordBrain Puzzle of the Day November 15 2023. By visiting our platform, you can access all the daily answers for the WordBrain Daily Puzzle. This invaluable resource allows you to check your progress, gain insights, and overcome any obstacles that might be hindering your word-finding journey. It's like having a helpful companion by your side, ready to assist you whenever needed. 
The game was developed by MAG Interactive and is available to download for both Android and iOS devices. 
WordBrain Puzzle of The Day November 15 2023 Answers
3X3 Grid Answers
4X4 Grid Answers
5X5 Grid Answers
6X6 Grid Answers
7X7 Grid Answers
8X8 Grid Answers
Previous Wordbrain Daily Puzzles 
If you would like to see the answers to previous Wordbrain Daily Puzzles then click on any of the following dates given: